DEPARTMENT OF QUALITY ASSURANCE
Mallam Mansir Idris was born on the 4th day of January 1965, in Kankara Town in Katsina State. He started his education career in Kankara Primary School from 1970 to 1976 and proceeded to the then Kaduna Teachers" College from 1976 to 1981, where he obtained his Teachers" Grade Two Certificate in 1982.  He attended College of Education, Kafanchan, Bayero University, Kano, 1986 to 1989 and University of Jos from 1990 to 1991 where he obtained his National Certificate on Education (NCE), B.A Ed, Education and Master"s Degree in Education Planning and Administration, respectively.
Malam Mansir is a seasoned Education Administrator and an accomplished teacher. He started his teaching career with the then Ministry of Education, Kaduna State. Thereafter, he took up employment as a lecturer at the Federal College of Education, Katsina, 1991 – 1994. He was the Secretary, Caretaker Committee of the defunct National Republic Convention (NRC) 1992 – 1993 after which he joined the defunct National Primary Education Commission (NPEC) in 1994. He served in various capacities with the Commission, as State Coordinator in various State Offices. Acting Zonal Coordinator, Bauchi 2007– 2008; Zonal Director, North-Central Zonal Office in Lokoja and North-West Zonal Office in Kaduna 2014 – 2017; Director, Department of Special Programme, August 2017 to August, 2018 and Director, Department of Quality Assurance from September 2018 to date.
He also attended national and international trainings, few among them includes, Seminars on Economic and Trade for Teachers from African English-Speaking Countries; Shijiazhuang, China 2011; Innovation in Education Technology Silicon Valley, California, USA August
2017, Monitoring and Evaluation and Reporting of UBE Project, NIEPA, Ondo 2009; Strengthening the Capacity of FIS/UBEC/QAES in Quality Assurance Processes and Evaluation Kaduna, 2014, to name but a few.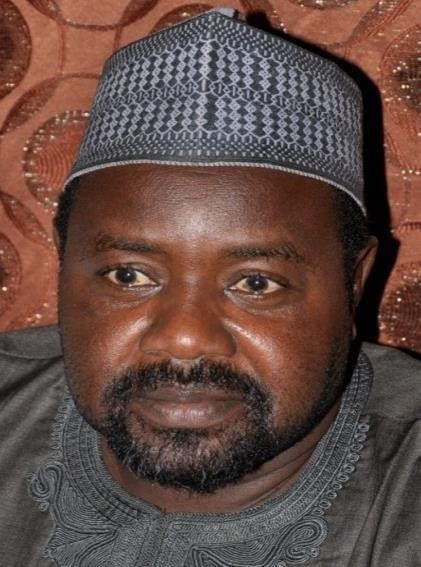 Director, Department of Quality Assurance
In the area of Research and Publications, he has made an indelible impact in scholarship development. He has to his credit, a number of publication which were published in some journals of Education, among them includes: Examination Malpractice in Primary School, December 2002, UBE Digest Newsletter, Head Teachers as Immediate Supervisor in Primary School, UBE Digest 2001, Planning and Management of UBE Programmes toward effective Goal Achievement in Nigeria, December, 2007, among others.
He is also a Member of National Association of Educational Planners and Managers. He is happily married and has children.
The Department of Quality Assurance is one of the 10 departments of the Commission. It is charged with the responsibility of ensuring high quality basic education through appropriate quality assurance mechanisms as well as prescribing, monitoring, evaluating, and maintaining Minimum Standards, especially in the area of teaching and learning.
THE STRUCTURE OF THE DEPARTMENT OF QUALITY ASSURANCE
The Department has three Units:
Monitoring and Evaluation
Assessment
Zonal matters
 Each Unit is headed by the most senior officer in the unit.
The main tasks of the department are to prescribe and maintain minimum standards in Basic Education schools, monitor, appraise and oversee the operations of UBEC Zonal and State Offices. The Department, in the process of carrying out these tasks, evaluate the UBE programme through the following mechanisms:
Quality Assurance – appraising school effectiveness and efficiency (through teaching and learning and assessing the quality of Basic Education provisions in schools);
Prescribing, monitoring and maintaining minimum standards in basic education provisions;
Assessment of learning achievements at the Basic Education level in Nigeria    (e.g. National Assessment of Learning Achievements in Basic Education – NALABE) 
Liaising with other Departments of the Commission in the development of appropriate instruments for the purpose of evaluating their field activities;  Co-ordinating activities of Zonal and State Offices.
Receiving and collating Quarterly Administrative Reports from Zonal Offices.  Organizing meeting of Zonal Directors/State Coordinators.
Investigating and reporting on allegations/complaints concerning the Zonal/State Offices.
Facilitating meetings of SUBEB Chairmen with UBEC Management.
Collaborating with various Development Partners in the monitoring of programmes and projects in Basic Education institutions; and
Carrying out any assignment that may be directed by the Executive Secretary and/or Management.
The following activities were carried out by the Department during the course of the year:
Meeting with SUBEBs Directors of Quality Assurance for the review of Action Plans and training of the DQAs on e-quality Assurance (January 2020 in Kaduna State) based on the 2% of FGN-UBE Fund allocated to quality assurance; 
Printing and distribution of the reviewed Minimum Standards in Basic Education. A document that serves as guide in ensuring standards in the delivery of Basic Education across Nigeria (March 2020 in Abuja);
Printing and distribution of the developed Quality Assurance Framework (QAF) for the effective conduct of Quality Assurance activities by all stakeholders in Basic Education (March 2020 in Abuja);
Participating in the conduct of all activities in the monitoring circle (Daily School Monitoring, Continuous Quality Assurance and Follow up) on termly basis in the States and technical support services on the new QA processes and procedures;
Review of (Continuous Quality Assurance, Follow up and Daily School Monitoring) submitted by States (March – December 2020);
Guide States to key into e-Quality Assurance (January – December 2020);
Procurement of office equipment and mobility by Abia, Ebonyi and Enugu States, among others, for the conduct of QA in their States (June- December 2020);
Meeting with Technical Working Committee (TWC) on Action Research and National Assessment (March 2020 in Abuja);
Signing of MoU with International Association for the Evaluation of Educational Achievement (IEA) to strengthen the collaboration with International Partners for the conduct of National Assessment in Nigeria (August 2020 in Netherland and Nigeria);
Meeting of UBEC Management with Executive Chairmen of SUBEBs (March 2020 at Barcelona Hotels, Abuja); and

A banner announcing the meeting of UBEC Management with Executive Chairmen of SUBEBs
The Executive Secretary, Dr. Hamid Professors Gidado Tahir & Charles Onocha, Bobboyi making a speech at the Meeting former Exec. Secretaries of UBEC present at the meeting
Members of UBEC Management at the Meeting
UBEC Executive Secretary, Dr. Hamid Bobboyi welcoming Chairmen of SUBEBs to the Meeting
Development of Operational Guidelines Document for UBEC Zonal and State Offices which is now at the printing stage. This is to enhance efficiency and effectiveness in the activities of the Zonal and State Offices.
The following achievements were recorded by the Department:
A reviewed Action Plan for the implementation of Continuous Quality Assurance based on the 2% of FGN-UBE fund;
Interaction and deliberation with both old and new Executive Chairmen of SUBEBs;
MoU signed with IEA on areas of collaboration;
Distribution of the Minimum Standards and QAF documents to the relevant Stakeholders for effective conduct of Quality Assurance in the State; and
Technical Working Committee developed framework template for the conduct of Action Research, National Assessment and Good Performance.
In the course of carrying out its functions, the Department faced the following constraints:
Shortage of Quality Assurance Officers in all the States for the conduct of Quality Assurance;
Slow implementation of Continuous Quality Assurance Action Plan by some States;
Weak capacity of Quality Assurance Officers in the States for the conduct of Quality Assurance. A lot of the trained Quality Assurance Officers have either retired or have been transferred out of the Department; and
Inadequate Mobility to conduct effective Quality Assurance activities especially at the LGEA level.
The Department plans to conduct the following activities:
Conduct of general e-quality assurance with the use of procured mobile devices (Tablets).
Regular support to State for effective conduct of Continuous Quality Assurance;
Conduct of International Workshop on National Assessment (1st Quarter, 2021);
Conduct of Action Research on the management of Absenteeism in Basic Education delivery in Nigeria (1st Quarter, 2021)
Monitoring of the implementation of Quality Assurance practice in states.
National Evaluation on the performance of States in the development of Basic Education annually.
Capacity building for Head teachers and teachers on the conduct of Quality Assurance (School Self-evaluation (SS-e)).